WELCOME, CLASS OF 1990
REUNION POSTPONED TO 2021
In the interest of good health and better participation, an overwhelming majority voted to move our gathering to next summer. We have a new date booked, and we're excited about having the extra time to spread the word and encourage a fantastic turnout in 2021.
Thank you Wendy, Heather, Jerry, Holly, Gayle, Laura, Notja, and Paula, for contributing thoughts via the website, as well as a great number of you who responded to Jenny's poll on Facebook. We appreciated your feedback.
Please save the date, and encourage classmates to register on this site so we can gather as many as possible for a belated, but worth-the-wait celebration next summer!
FRIDAY JULY 30, 2021
no-host meet-up downtown Nampa
SATURDAY JULY 31, 2021
casual outdoor dinner party at Sunflower Lane event venue in South Nampa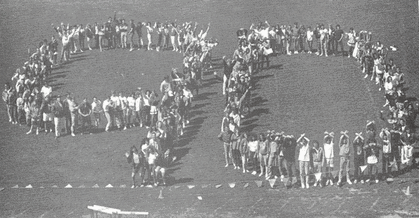 If you have login issues please email Amy to update your email address and reset your password: hello@amynicolewilkins.com